Air Date: 5-17-2019|Episode 546
On May 1st, 2019 in Phoenix, Arizona an historic announcement was made at RIA's 73rd annual Convention and Exposition. The convention opened with a Town Hall session traditionally done as the association's closing general session with breaking news that shall shape the direction of the industry for years to come!
RIA President Lee King, CR and IICRC Chairman Pete Duncanson taking a page from Regan and Gorbachev's historic Glasnost agreement executed the Strategic Partnership on behalf of their respective organizations. RIA 1st VP Mark Springer, CR and longtime IICRC board member Craig Kersemeier, WLS were instrumental in helping facilitate the negotiation on behalf of each organizations board of directors leading to the signing ceremony in Phoenix on May 1st.
After the execution of the agreement Mark Springer announced the launch of RIA's AGA task force. The Advocacy and Government Affairs (AGA) committee chair was then introduced. Well known restoration contractor advocate and counselor Ed Cross known in the industry as "The Restoration Lawyer" then addressed the convention delegates  about the AGA's inaugural initiatives.
Please join us live for this exciting  exclusive interview by "Radio" Joe Hughes and the Cliff  "Z-man" Zlotnik this week with Springer and Cross who will share their unique insights into the making of the partnership agreement and the task force's advocacy plans for the future.
This show is the first in a 4 part series that will evolve over the next several months as the IICRC is invited to weigh-in with their unique perspective in part two.  Part 3 will provide an update by Cross on the AGA activities. After Labor Day a collaborative show is planned with King and Duncanson to inform the industry on the progress of the partnership's ambitious plans to unify the industry and advance the trade for professional cleaning and restoration contractors!
This week, IAQradio's Restoration Global Watchdog will join the show and weighs in with his thoughts on the historic announcement. Pete Consigli, CR, WLS says, "Over the past decade a succession of volunteer leadership and executive management of both RIA an IICRC have worked towards this historic day. I am thrilled to see the industry come together to collaborate for the greater good. Consigli goes on to say, I thank everyone who played a part in the agreement and hope with  broad base support from industry stakeholders the partners will accomplish their goals".
Join Cliff, Joe and Pete this week for the "kick-off" of this exciting 4 part series on industry unification as professional cleaners and restorers come together to "Take a Stand" on the direction of the future!
Mark Springer Bio:
Mark Springer is the President of Dayspring Restoration, a company that performs restoration services in properties that are damaged by disasters such as water, fire, wind, or environmental damage. Dayspring performs these services across the great state of Montana where Mark has lived his entire life. The Dayspring family has grown to over 125 team members who work hard to delight their customers who have experienced property damage in their homes or
businesses.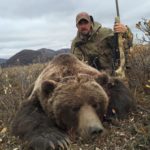 Serving in the communities that Dayspring operates in has always been a priority for Mark and he has been a board member for many not-for-profit organizations such as the Chamber of Commerce,
children's outreach, hospital foundations, and medical research. Mark is also very passionate for the sustainability of the property restoration industry. He is the President-Elect for the Restoration Industry Association, an international trade association that advances professional practices and advocacy for their members. Mark has been married to his high school sweetheart, Angie for 20 years and they have been in Montana accentuates the dream as he is able to pursue doing things he loves like downhill skiing, bow hunting, competitive shooting, and the mountains in general.
Ed Cross Bio: 
Ed Cross, The Restoration Lawyer, is President of Law Offices of Edward H. Cross & Associates, PC in Palm Desert, California. He has represented over 100 restoration contractors in over 20 states in collections disputes, standard of care issues and mold claims, and has successfully resolved over 2,000 cases. He creates documentation systems for restoration companies and has written hundreds of restoration contracts. He also has the industry's only online Legal Store with standardized restoration contract packages, paper flow systems and the e-book entitled Get Paid – How Contractors Get the Money They Earn. Ed also chairs the RIA's new Advocacy and Government Affairs Committee (AGA) executing a plan spearheaded by RIA's VP Mark Springer, CR to unify the restoration industry so it can speak with one voice.
The Z-man's Blog:
Part 1 in an Exclusive 4 Part Series by IAQradio
Mark Springer
History? The Restoration Industry Association is 73 years old. Over the course of its history it's been known as the National Association of Rug Cleaners, Association of Indoor Décor Specialists and the Association of Specialists in Cleaning & Restoration International. On February 16, 2007 the Association of Specialists in Cleaning & Restoration (ASCR International) officially changed its name to the Restoration Industry Association (RIA).
Membership stats? RIA membership remains stable at around 1200. The majority of members are independent business owners, membership does include franchises. It's hoped that more restoration contractor will realize that joining RIA is the way to have their combined voices heard.
RIA's Core competencies? As the oldest and largest restoration association, their Certified Restorer program and Water Loss Specialist programs are recognized as the highest available credentials in disaster restoration. RIA is advancing the science of restoration and industry best practices through its pillar designations. RIA hosts events a winter technical workshop and a spring convention where members come together to learn, collaborate and network.
Industry Maturation. Low barriers to business entry and higher margin opportunities attract contractors who may be inexperienced and unqualified. Market changes trigger tightening of margins. Good operators adapt and excel while less efficient operators are driven out in a downward business spiral.
Ed Cross
In addition to its being the oldest and largest national restoration association, RIA is also international. There are many fantastic people in RIA. RIA isn't recycling old ideas. RIA has new young leadership with fresh ideas. RIA isn't a "good old boys club"; RIA is making things better for restorers now and stopping the downward industry spiral.
Mark Springer
Why was the agreement successful? It allows both groups to function where they have strengths. In summer of 2015 the RIA leadership met to create a strategic plan. The Plan focused on where and how to make the biggest difference? Member advocacy and the proactive identification and action upon issues directly effecting members. New leadership has taken aim wants to represent and be the voice of restoration contractors, not other stakeholders.
Behind the scenes? Under the cloak of secrecy discussion started between a few people from the RIA and IICRC. They began by not looking backward through therear-view mirror, rather forward through the windshield. Using the analogy of a highway they placed opportunities into lanes and discussed which lanes best suited each group. Craig Kersemeier who is a longtime RIA member and who was on the IICRC negotiating team recognized RIA's value and importance as the restoration industry's trade association, RIA's advanced designations, educational programs & events. The RIA team recognized IICRC's competence in standards development and certification. While both groups have great intentions, there was a gap, no voice speaking for restoration at a time when a unified contractor voice is necessary. Representing contractors RIA is in RIA's DNA. RIA is perfectly positioned to do it, with member volunteers who are passionate about the issue, skilled professionals and the financial resources initially required.
Mark Springer
Why was an agreement successful this time when prior attempts failed? It's complicated, like many things worth doing it takes multiple attempts to be successful. World views and paradigms have changed.
Both groups have tried unsuccessfully to do things not in their lanes or DNA. IICRC has tried to do events and RIA tried to create and publish a fire standard. Both groups learned lessons. There were decades of animus between the groups. New negotiating teams. New attitudes. Our mistakes don't define us, our successes define us. We know that external forces have grown in stature and influence-if we don't speak for common interests we won't have an industry left to defend. The negotiations were difficult and tedious at times. It wasn't easy to move biases and prejudices back and find a positive solution. Unified agreement on wanting to leave the industry better than we found it. Memorandums of Understanding (MOUs) don't have enforceability, there needs to be a contract with deliverables and timelines. The RIA exec committee and board of directors are in lockstep, and "all-in" on the agreement.
Ed Cross
Attributes the agreement to the series of articles Mark Springer wrote in C&R Magazine. The agreement was publicly signed in front of an audience of 600+ by Pete Duncanson (IICRC Chairman) and Lee King (RIA President) at the 2019 RIA convention.
Mark Springer
RIA members have invested 15,000-20,000 hours of volunteer time working on Fire Restoration Standard 1 and Fire Restoration Standard 2. RIA who had been working with ASHRAE to publish these standards will now collaboratively publish them with IICRC. RIA will receive financial proceeds not just platitudes.
RIA will continue to offer prep courses for its advance designations. RIA will retain ownership of all of their advance designations. The IICRC will handle the certification administration for RIA courses.
There will now be broader acceptance and awareness of RIA programs and a more robust career path for IICRC certificants. Both the RIA and IICRC had zero input in Washington, DC on Lead Based Paint rules in Washington, DC. The industry needs a voice in what impacts our livelihood.
Ed Cross
What is advocacy? Public support for a cause.
Mission– develop and implement strategy to maintain fair and legal playing field by working with a group with common interest.
Vision– seeks to unite and become leading voice on advocacy for fair and equitable claim solutions.
The Advocacy and Government Affairs Committee (AGA) is currently in the information collection phase. Will prioritize activity to where contractors aren't getting fair shake. A short-term goal is to appoint 1 or more advocates who will issue position statements. The long-term goal is to engage lobbyists.
Advocacy and Government Affairs Committee Members
Chairman: Ed Cross, Esq.
Will Akin (former CAT adjuster, McKenzie Taylor Construction, ServiceMaster, Crawford Connection Award Winner)
Steven Anderson (Anderson Group Intl., licensed contractor in 34 states)
Todd Benson (attorney, largest office of restoration industry's global leader Belfor, based in California)
Charles Cassani, CR (Former Steamatic franchisee, Analytical Specialist at Restoration Management Company)
Jeffrey Gross, CR (Maxons Restoration)
Tom Peter, CIH (Insurance Restoration Specialists Environmental Division, A DKI network member based in NJ)
Dave Robbins, CR, WLS, CMP (Sharp Robbins and Popwell, Restoration Contractors based in Memphis with an office in Nashville, serving the southeast US, RIA boardmember)
Katie Smith, CR (CEO PHC Restoration based in Lillington NC with an office in Raleigh, 2nd generation restorer, youngest committee member, skilled at social media)
Assignment of Benefits? We will learn from mistakes and what occurred in FL and try to contain the negative monetary impact on members.
Round-Up
Pete Consigli, CR, WLS – Restoration Global Watchdog and RIA Honorary Member and Association Historian
Happy to see the industry's 2 most prominent not-for-profit entities working together towards unification to represent cleaners and restorers interests with one voice.
Likes seeing the next generation get actively engaged and involved on committees, councils and boards.
Congratulates Pete Duncanson and Craig Kersemeier for their IICRC leadership to collaborate with their RIA counterparts for the greater good.
2020 RIA Convention in New Orleans in conjunction with DKI and IICRC bi-annual meetings should be well attended and help build momentum for the AGA and industry unification.
Fingers crossed that one snowball will roll downhill and cause an avalanche. Is cautiously optimistic!
Mark Springer
Acknowledged and thanked: RIA Past Presidents.
Rusty Amarante, CR; Frank Headen, CR, WLS, CMH; Sam Bergman, CR; Scott Stamper, CR and Chuck Violand for their prior industry unification efforts.
Ed Cross
Z-Man signing off