Air Date: 11-20-2020|Episode 607
This week, in an IAQradio+ tradition, we will be having a classic round table format podcast in the open mic "Around the Horn" style with an all star panel of Floridians. Hurricane Eta plagued almost every major region of the Sunshine state for over a week with heavy rain, strong winds and power outages. Severe flooding and wind damage statewide has created a need for mitigation, roof cover-ups, temporary power requirements and a need for restoration and IAQ remedial services statewide. As in past hurricane seasons, these kinds of needs can often bring out the opportunists and national scammers who descend on ravaged regions to take advantage of the vulnerable.
Radio Joe and the Z-man this week with IAQradio+ field reporter, the Restoration Global Watchdog will get feedback from IAQ and Restoration professionals based around the sunshine state, who will report on what is happening on the ground in their region of Florida. Please join Joe, Cliff and Pete calling in from his home base in Southwest Florida's gulf coast, this week for a lively round table panel in the open mic tradition of IAQradio+!
---

Z-Man's Blog
Read this episode's blog
---
Peter Crosa (Adjuster/Claims perspective)
Peter Crosa is a independent assurance adjuster and past president of the National Association of  Independent Insurance Adjusters (NAIAA). Mr. Crosa has been a licensed independent adjuster and private investigator for over 30 years handling large complex losses throughout the United States and Latin America. Since 2000 he has traveled the country conducting workshops and keynote speeches on the topic of marketing vendor services to adjusters and insurance companies. Mr. Crosa is also the author of 4 books including: 2012 Restoration Contractor's Guide to Insurance Repair, Soft Selling Hardened Claims Adjusters, Claims Marketing Tipz & An Adjuster Is What An Adjuster Does. Peter is also a frequent contributor to Cleanfax Magazine and other industry publications.
David Drinard (Equipment Rental Supply Chain perspective) -Sunbelt Rentals, Inc., National Strategic Customer Manager
David started with Sunbelt in 2003 and helped build the restoration and remediation business within Sunbelt. He has been servicing that industry ever since. David also helped develop the Sunbelt fleet mix of equipment related to the restoration industry. He has participated in the response to every disaster since 2003. Dave resides in the Richmond, VA area.
John Lapotaire (IEP/ Expert Witness perspective)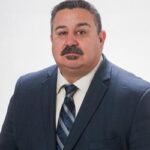 John Lapotaire, CIEC is a Building Envelope & Indoor Environment Consultant providing IAQ consultation for commercial and residential properties. He is a Florida Licensed Mold Assessor, a Council-certified Environmental Thermography Consultant, and a Council-certified Indoor Environmental Consultant. John's professional experience has allowed him to be appointed or elected to several national industry association committees and boards.
Ken Larsen(RTPE /Restoration perspective)
Ken Larsen, CR, WLS, CSDS has been in the restoration industry since 1978. He holds RIA, ACAC and IICRC advanced designations. His career includes 18 years as an independent property restoration contractor, consultant to restorative drying during catastrophes and large loss drying coordination, expert witness, Director of Education for North America's largest disaster restoration contracting organization, and now the author of one of the industry's leading technical resource books on the subject of structural restorative drying – Leadership in Restorative Drying.
He is currently an IICRC Approved instructor of WRT, ASD and CDS certificate courses. He is also an RIA instructor of the restoration industry's advanced certification credentials:  Water Loss Specialist (WLS) and Certified Restorer (CR). He serves as Chairman for RIA approved Instructors, Trainers and Subject Matter Experts, a sub-committee of RIA's Education Committee. Larsen presently serves as Senior Technical Director for the International Dry Standard Organization (IDSO) and Director of Education for the Restoration Leadership Institute (RLI) and lead consultant for the Restoration Expert Panel (REP). Ken lives with his wife Barbie (yes – really!) in Santa Rosa Beach in Northwest Florida. He can be contacted at ken at drystandard dot org.
David Popper ( Legal/Risk Management perspective)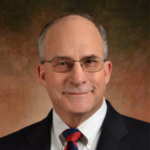 DH Popper PA of Orlando, FL from 2016 to Present. He specializes in Commercial Litigation, Insurance Litigation, Construction Litigation, Real Estate Litigation, and Fraud and Suspicious Claims Litigation. Mr. Popper was also an Adjunct Professor, Barry University School of Law 2014 to 2017. Prior to these roles he has a long history of legal work.
Ken Siders ( IEP/ CAT Response perspective)
National Sr. VP of Environmental Services for Capstone Environmental (a Housecheck company) Mr. Siders has been active as a structural environmentalist for over twenty years. He was an Environmental construction consultant for the Navy, Air Force TSA, a FEMA Substantial Damage Estimator, a Licensed commercial and residential building contractor and Licensed building inspector.
Mr. Siders has been Involved in numerous environmental court cases as an expert witness and was the Lead contractor on the 2013 International Solar House Decathlon in Datong, China. He works with a team of environmental experts during natural disasters and is a member of the Science counsel board member RIA certification creation committee