Air Date: 5-7-2021|Episode 625
This week IAQ Radio+ will be bringing back listener favorite Dr. Ralph "Bad Moon Rising" Moon, a Moisture Mob Associate. Dr. Moon's long anticipated study on the use, interpretation and viability of ATP in the restoration and remediation sector will be previewed this week as Ralph previews to the industry a presentation of his research. The study was recently published in the CIRI peer reviewed " CSQ" Journal in the latest quarterly edition and will illustrate the misuse of ATP technology by addressing common misunderstandings. https://www.ciriscience.org/
In setting up the study, performing the research, interpreting the data and traversing the road to publication through a rigorous peer review process was tedious, time consuming and performed diligently in the "Bad Moon Rising" Way. The primary focus and goal of the study was to ensure that time and resources expended , were commensurate to the useful application of the results for industry practitioners in the assessment, mitigation, restoration and remediation disciplines. The Z-man and Radio Joe will interview and question Dr. Moon as he presents his research and explains the results in the IAQ Radio+ unique "case study" format by using charts and graphs from the CSQ published article.
Dr. Moon asked industry historian Pete Consigli to review and comment on the initial manuscript for "restoration" applicability before the document was scientifically peer reviewed.  The Restoration Global Watchdog highly recommends that frequent ATP users call in live this week as Cliff and Joe engage the audience with Q&A after Dr. Moon offers his conclusions of the study after halftime. There may be some "Ah Ha" moments even for industry veterans and longtime users of ATP technology for project oversight and/or remediation verification criteria!
This week during the Round-up, CIRI Executive Director and CSQ publisher John Downey will be joining the show to comment on the peer review process and talk about some of the exciting initiatives CIRI has in the pipeline this year for the IAQ and Restoration industry! Of course, it wouldn't be a "Restoration" show in the Moisture Mob series without a Mob Consigliere weighing in, so this week's Round-up should be lively as Consigli joins Downey, the IAQ Radio+ team and the loyal group of listeners for an engaging and much anticipated show!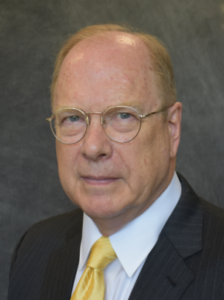 Bio:
Ralph E. Moon, PhD is a Building Scientist with more than 34 years of consulting experience in the areas of duration of loss studies, risk assessment, project management, industrial hygiene, and indoor air quality assessment. Dr. Moon has published over 100 peer reviewed articles and papers and is a frequent expert witness on insurance related claims and projects. Dr. Moon has a unique background that combines extensive field experience, seminar development and presentation, research, and legal services in IAQ, building science and disaster restoration.
Past Shows with Dr. Moon:
---

Z-Man's Blog
Read this episode's blog
---