Air Date: 5-31-2019|Episode 548
On May 17, 2019, IAQradio launched the first of a 4 part exclusive series with RIA and IICRC on the Maturing of the  Cleaning and Restoration industry. Frequent IAQradio listeners and "followers" of the Z-man's blog are aware, on May 1st, 2019 in Phoenix, Arizona an historic announcement was made at RIA's 73rd annual Convention and Exposition.
RIA President Lee King, CR and IICRC Chairman Pete Duncanson taking a page from Reagan and Gorbachev's historic Glasnost agreement executed a Strategic Partnership on behalf of their respective organizations. After the execution of the agreement Mark Springer, CR  who is RIA's President Elect announced the launch of RIA's AGA committee. The Advocacy and Government Affairs (AGA) committee chair is well known restoration contractor advocate and counselor Ed Cross known in the industry as "The Restoration Lawyer".
 The Part 1 May 17th show set the table for this week's  Part 2 show as RIA's Springer counterpart from the IICRC, Kevin Pearson, IICRC Chairman Elect will weigh-in with his perspective of the strategic partnership and its impact on helping unify the industry leading towards the ultimate goal of "speaking" with one voice.
Joining Pearson will be long time industry insider Craig Kersemeier who has roots in both RIA and IICRC. Kersemeier is IICRC's Marketing Chair and former board member who assisted with the negotiation process. His insights and past history helped both parties garner an understanding of past failures and the lessons learned that led to this historic breakthrough!
Pearson will share his vision as he ascends to IICRC leadership in Oct of this year on how and why the partnership can help to advance the profession, protect stakeholder interests and increase the influence of cleaners, restorers, and other practitioners to the trade as the industry matures. It is the hope of each organization's leadership that the future of the industry for the next generation in the global marketplace will be one of harmony and collaboration for the greater good.
Through Kersemeier's unique perspective he will share his thoughts in his marketing chair role how IICRC's support of the RIA advocacy movement through the AGA initiative can have a powerful impact of how restorer's are regarded by the insurance industry, government entities and the general public. This will set the table for the Part 3 show in the series when Ed Cross returns to delve deeper into the AGA's future plans and how industry stakeholders can support the advocacy initiative!
Again this week, IAQradio's Restoration Global Watchdog will join the show.  Pete Consigli and Craig Kersemeier have a history of collaboration trying to unify the industry through their respective influence as RIA and IICRC insiders that dates back over a decade.
Pete who is known to IAQradio listeners as not holding back his enthusiasm, likens the announcement of the partnership agreement to a well know scene from the A Team TV show and movie sequel. During the closing scene A Team leader Hannibal Smith would light a cigar and say, "I love it when a plan comes together".  Pete and Craig will have to flip a coin to determine who offers the other the match to light the cigar after this week's show!
Please join the Z-man, Radio Joe, the Global Watchdog this week for the Part 2 show with IICRC's "A Team" members Kevin Pearson and Craig Kersemeier for IAQradio's exclusive 4 part series on industry maturation and unification.
Z-Man's Blog:
The Maturing of the Industry:
Part 2 of a 4 Part Series…The IICRC Perspective
On this week's episode of IAQradio; RadioJoe, the Z-Man and the Global Watchdog discussed the partnership agreement between organizations with IICRC leadership. Kevin Pearson is the IICRC Chairman Elect. Craig Kersemeier is IICRC m-Marketing Chair and former board member.
Nuggets mined from today's episode:
K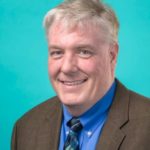 evin Pearson-Entered the cleaning industry in 1992. He has worked as a technician, general manager and owned a cleaning and restoration business. He grew his business to 9 employees and 5 trucks. With the exception of needing to schlep heavy and/or wet rugs he really enjoyed loose rug cleaning. He joined a regional Texas cleaning organization which piqued his interest in standards development which led to involvement with the IICRC.
IICRC bylaw changes created a leadership succession plan for the IICRC. Whereby the Chairman elect (serve 2 years). Chairman (serve 2 years) and Past Chairman (serve 2 years).
Kevin's Vision:
He envisions pursuit of opportunities for success afforded by working with other organizations. So far, IICRC has done agreements with ICRA (International Cleaning and Restoration Association) to acquire the group's performance and certification programs and with RIA to acquire intellectual property relating to standards and to administer RIA exams and certifications. This will help IICRC grow, remain current, fill needs for standards development, course development and exam delivery. He wants to build on the IICRC Master program to create an industry career path.
Kevin chairs IICRC education committee. Many older, long term IICRC instructors are considering retirement and he wants to attract new instructors. In July IICRC is rolling out a Beta version of Resilient Floor Maintenance Technician Course.
Unlike other IICRC courses, this course will be taught from the same textbook and PowerPoint slides. Nontraditional IICRC instructors are interested in teaching this course.
IICRC has 81 schools, 58,000 registrants, and 6100 certified firms. Students can take exams in English, Spanish, Japanese and French.
The IICRC is incorporated in Washington State, the only state that allows nonprofit organizations to have shareholders.
Volunteerism helped Kevin's business, by forcing him to create a business that could function in his absence. He enjoyed serving on the IICRC board with Darrell Paulson. He attributes Darrell with teaching him many things, including don't just bring me problems also bring solutions.
Darrell Paulson's dream of the IICRC owning its own building has come true. The Global Resource Center in Las Vegas has space for the Executive Director and 28 employees, with a function room.
Slow exam turnaround time which previously was an irritant has been reduced to 2 weeks or less.
A driver for the unification agreement was that IICRC registrants want a fire standard. Due to the agreement with RIA, there is hope that the Fire Standard will be completed in 1 year or less.
The decisions we (the IICRC) make effect lives and livelihoods. Kevin wants to leave the industry better than he found it.
Craig Kersemeier- Started as a cleaner in his parent's cleaning business which started in 1976. K-tech is a 2nd generation business. The 3rd generation, his twin sons and a nephew now work in the business. Craig enjoys the challenges of restoration but likes the profits of cleaning. He joined a regional cleaning group (Association of Wisconsin Carpet Cleaners) which was an IICRC shareholder in the 1990s.
He began representing AWCC serving on the IICRC board in 2003. AWCC rebranded to Association of Cleaning Contractors before expanding in the region, and is now known as MCRA or the Midwest Cleaning and Restoration Association.
He is aware of the overlap; a significant number of IICRC certified firms and registrants are RIA members.
The need for TPAs was due to poor documentation and a lack of accountability. Opines that some consolidation is occurring among TPAs (Third Party Administrators) and that they will not be dominant in the future. The combination of Government Affairs Advocacy, white papers based on industry standards, and a unified voice will move the industry forward.
The Global Resource Center has helped move the IICRC forward faster.
Craig was part of the IICRC negotiating team. Informal discussions between industry insiders began in Australia last summer regarding RIA becoming an IICRC shareholder.
Due to RIA having advanced certification courses and having begun work on a fire standard some in the IICRC were concerned about competition. With long term roots in both IICRC and RIA, Craig was able to help both groups come to an understanding of past failures and make a historic breakthrough. Craig acknowledged Mark Springer as a class act who set aside past resentment, thought in broad strokes and who always spoke and made decisions based on what's best for the industry.
Craig is excited about the agreement, it bring sides together, allows the industry to speak with 1 unified voice, will develop white papers based on the standards, provides greater reach.
The IICRC is an organization not a trade association, division of responsibilities into lanes will provide clarification to registrants. The big challenge is having the consumer understand the benefits of using firms that are trained and certified.
Volunteerism helped his business by broadening his horizons, providing the opportunity to meet, associate and learn from industry leaders; and become one. While Craig was out of town volunteering, his employees also stepped up while he was gone.
Round-Up with the Restoration Industry Global Watchdog:  Pete Consigli
Smith Bucklin pushed RIA into digital exams. The digital process is fabulous. Recommends that IICRC adopt the digital process and use it globally.
The digital process works well for exam retakes, especially internationally.
Different countries (Australia, etc.) have different laws and rules regarding testing.
Former Executive Director Claudia Ramirez in the 1990's while representing ASCR/RIA on the IICRC board told them that exam translation would be difficult due to languages with different dialects Spanish, French, etc.
Importance of marketing to end users. DKI was first to do regional TV advertising. Now ServPro, ServiceMaster, Belfor all do national TV advertising.
Z-Man opined that the IICRC should resurrect the Clean Trust brand because it is simple and effective. Pete supported the idea.
The Florida legal fee shifting provision ends on July 1st. Florida Attorney Harvey Cohen is holding Meet &Greet meetings with restoration contractors and other stakeholders in FL and getting turnouts of 60-100 per meeting.
Pete opined that you can't keep the bad apples out, in the post "AOB" era the herd will cull out the bad actors and that good contractors who represent the needs of the project and advocate for the policyholder will prosper.
According to Ed Cross, Esq. advocacy issues are much bigger than just dealing with insurance companies.
Twenty states have real estate laws that effect restoration contractors more than insurance companies do, with issues such as a 72 hour cooling off period, etc.
The new strategic agreement between IICRC and RIA opens up new customer groups.
We've learned the costs of industry fragmentation. Advocacy is important to deal with industry threats such as patent trolling and trademark infringement.
All industries have threats. We need to have 1 unified industry voice.
Looking forward to the fall when IAQradio will bring on Pete Duncanson and Lee King for an update on the agreement.
ISSA week in Las Vegas in November and RIA will hold its Fall Conference on Fire Restoration during that week.
The IICRC Global Resource Center will serve as a delivery site this fall for the inaugural FLS course and possibly the WLS too.
The GRC needs an RIA wing to house historic memorabilia, etc.
IICRC should budget in 2020 to be a sponsor of IAQradio joining its industry not-for-profit counterparts, RIA, CIRI, IAQA, etc. !!!
Z-Man signing off