Next Up!
Episode 457 : April 21st, 2017 – 12:00 PM ET
Ellen R Tohn
Tohn Environmental Strategies
Health and Home Performance: A Game Changer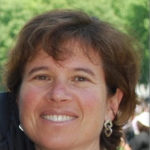 This week IAQ Radio welcomes Ellen Tohn of Tohn Environmental Strategies. Ms. Tohn is an environmental health consultant with over 30 years of experience. She is a nationally recognized expert in housing based environmental health threats, green and healthy housing, and indoor air quality. Ms. Tohn works with housing developers, owners and managers to create green and healthy housing and developed the nationally recognized "One Touch" approach.  She has assisted health advocates catalyze policy solutions; designed energy efficiency programs incorporating health protections; and managed environmental health research studies.
Ms. Tohn served as an advisor on health issues to the US Green Building Council's LEED program, Enterprise Green Communities, Delos Living, EPA, Department of Energy, Local Initiatives Support Corporation (LISC), and numerous green building programs. Ms. Tohn is a nationally recognized trainer, providing professional development to over 7,000 individuals.  She received her BA from Cornell University and a Masters from the Massachusetts Institute of Technology (MIT). Ms. Tohn is also an Assistant Professor of Practice at the Brown School of Public Health. Home Performance professionals are becoming much more focused on indoor air quality and that focus is a game changer for their industry and possibly the IAQ world.
---